Marieke A. Pieterman, M.S., M. Dipl. Ac., L.Ac., ADS
5247 Poteat Road, Cedar Grove, NC 27231
Holistic Heart Acupuncture Frequently Asked Questions (FAQs) for Facial Rejuvenation Acupuncture (FRA)
What herbal and nutritional supplements will you recommend for Facial Rejuvenation Acupuncture (FRA)?
---
I will recommend a number of herbal and nutritional supplements that you should consider taking during your course of treatment.
To minimize bruising, I recommend that my clients take two capsules of grape seed extract per day (50-60 mg) as well as four tea pills of Arnica the day before the treatment, the day of/just before the treatment, just after the treatment, and for two to three days after a treatment, as bruises can show up several days later as well. In addition, there is a collagen supplement that I will recommend if my client is not already on a collagen supplement. For nighttime hydration to the face, I recommend that my clients use an organic jojoba oil.
In addition, I will provide additional tips as to how to wash and dry your face during and after your course of treatment.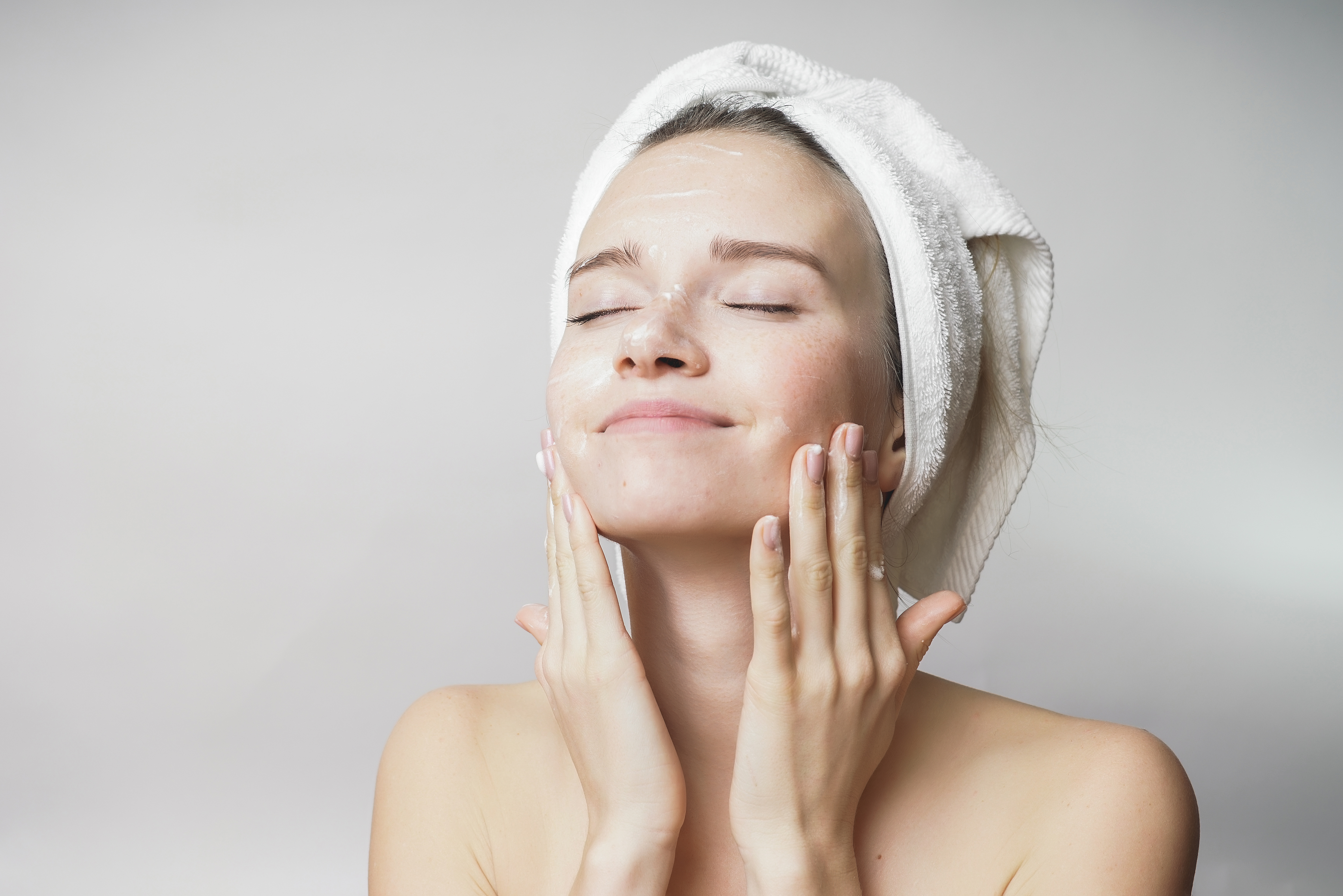 I will also include various essential oil suggestions, depending on the various conditions that you have with your skin. I will have these herbal and nutritional supplements available for purchase on the first day of your treatment.
---
What is Facial Rejuvenation Acupuncture (FRA)?
---
Facial Rejuvenation Acupuncture, or commonly referred to as an acupuncture facial, is a non-surgical way to slow down the aging process. It helps to reduce fine lines, soften deep wrinkles, reduce bags under the eyes, lift droopy eyelids impairing your vision, improve sagging or puffiness in the face. It also minimizes a double chin, reduces large pores, acne and dry skin, and brings overall color and vitality to your skin. While the acupuncture needles are placed predominantly in the face, there are needles placed in different locations across the entire body as this treatment is designed to help the whole body look and feel younger. Hair-thin needles are inserted in particular areas of the face, scalp, ears, neck, hands, trunk, legs, and feet along the various acupuncture channels. This placement of needles is critical because many of the acupuncture channels either begin or end on the face, and others have internal pathways that go to the face. The various acupuncture points specifically address the needs on the face, as well as address the underlying conditions that are contributing to the overall aging process in that individual.
---
What are the effects from Facial Rejuvenation Acupuncture (FRA)?
---
FRA may erase as many as five to 15 years from the face with maintenance sessions, following the course of treatment, and results may be apparent after just a few treatments.
Fine lines may become entirely eliminated and deeper wrinkles softened and diminished. Bags under the eyes can be reduced, jowls firmed, puffiness eliminated, droopy eyelids lifted and double chins minimized.
Other likely results may include: increased moisture in the skin due to greater local circulation of blood to the face, increased collagen production, firmer skin and muscle tone, tightening of enlarged pores, a brightening of the eyes, improved hormonal balance to help acne, and a reduction of stress that is often evident in the face.
FRA is able to bring out the innate beauty and radiance of an individual.
---
Who would benefit from Facial Rejuvenation Acupuncture (FRA)?
---
FRA would benefit anyone concerned with looking and feeling younger and slowing down the aging process.
Often the decision to begin this treatment may be professionally or personally inspired, or a combination of the two. FRA is suitable for those with deep wrinkles and/or furrows, fine lines, bags under the eyes, sagging, puffiness, drooping eyelids, double chin, large pores, dry skin or acne.
Different methods are emphasized and specific points are needled and stimulated, according to how an individual is aging.
For example, an individual with significant puffiness would receive a different treatment than an individual with dry skin. As is the case with acupuncture in general, the whole individual is evaluated and treated when receiving FRA (or this treatment).
---
What is the course of treatment for Facial Rejuvenation Acupuncture (FRA)?
---
Generally, a course of treatment for FRA consists of 12 sessions.
The effects become most noticeable and lasting on or about the seventh treatment.
Each individual responds differently, depending on his or her condition and lifestyle prior to and during the treatment series.
Following the initial course of treatment, maintenance sessions can prolong the results for five to 10 years.
Maintenance sessions can be either monthly or seasonaly, depending on how the individual responds to the treatment series.
It is often recommended to supplement the program with facial cupping, facial self-massage and/or acupressure, facial exercises, herbal and nutritional supplements, high-quality aromatherapy blends for the skin, as well as a healthy diet.
---
Does Facial Rejuvenation Acupuncture (FRA) really make a difference?
---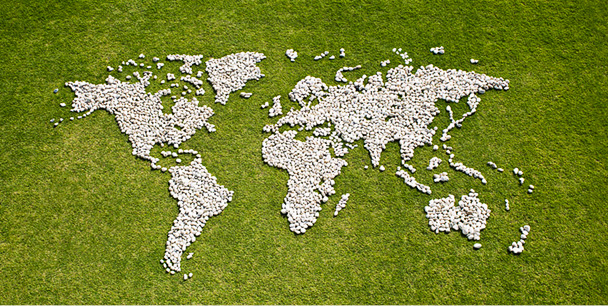 While acupuncture was only introduced to the United States in 1972, other countries -- like Japan, Hong Kong, and Sweden -- have long been drawn to the use of acupuncture in cosmetology, particularly in the prevention and reduction of wrinkles.
A 1996 journal article in the International Journal of Clinical Acupuncture reported on 300 individuals who were treated with facial acupuncture. The report indicated that 270 out of 300 individuals (90 percent) had noticeable effects after one course of treatment. The effects that were noted included: improved skin appearance, which was more delicate and more fair, an increase in facial muscle elasticity, diminished wrinkles, better facial coloring, and an overall sense of rejuvenation, which was not just confined to the face.
Zhang, Q. and Zhu, L. (1996). Meridional Cosmetology: Report of 300 Cases with Discussion of Underlying Mechanism. The International Journal of Clinical Acupuncture, p. 401-405.
European Journal of Oriental Medicine (EJOM)
http://www.ejom.co.uk/vol-5-no-5/featured-articles/an-introduction-to-facial-revitalisation-acupuncture.html
---
Why choose Facial Rejuvenation Acupuncture (FRA) over cosmetic surgery/procedure?
---
While not a replacement for surgery, FRA is an excellent alternative. It is less expensive than cosmetic surgery/procedure, safe, less painful, has no side effects, and no risk of disfigurement when performed properly.
In addition, cosmetic surgery often has an extended recovery period with swelling and discoloration. However, with FRA, there is no reason to hide!
While this treatment cannot reshape one's nose or chin, it is a subtler rejuvenation that can take years off one's face – safely and naturally. More importantly, it can improve one's overall health at the same time.
---
Are there any contraindications for those interested in getting Facial Rejuvenation Acupuncture (FRA)?
---
FRA is contraindicated for those who suffer from some pituitary disorders, any heart disorder, diabetes mellitus, high blood pressure, severe migraine headaches currently, and bleeding or bruising problems.
In addition, it is contraindicated for those who are pregnant, suffering from an acute cold, flu, allergy attack or herpes I outbreak.
---
Can any acupuncturist provide Facial Rejuvenation Acupuncture (FRA) to their clients?
---
This treatment should be performed by a licensed acupuncturist who is certified in facial rejuvenation acupuncture. Not all acupuncturists have elected to take this specialized training. Ideally, one should find an acupuncturist that has been trained by an internationally renowned expert in this field, such as Virginia Doran, who began teaching and training in this field over 20 years ago.
Facial Rejuvenation Acupuncture with Virginia Doran, UPN9 News https://www.youtube.com/watch?v=ctcqV_4s5d4 Facial Rejuvenation Acupuncture with Virginia Doran, CBS News https://www.youtube.com/watch?v=OO8cT4Krcrc Facial Rejuvenation Acupuncture with Virginia Doran, Maury Povitch Show https://www.youtube.com/watch?v=KYntBdOdAiQ Facial Rejuvenation Acupuncture with Virginia Doran, FOX Good Day New York https://www.youtube.com/watch?v=MEbd2S-2lZ4 Luminous Beauty - Virginia Doran Facial Rejuvenation Acupuncture DVD Trailer https://www.youtube.com/watch?v=6YW6AWeC03Q
---
---